| | |
| --- | --- |
| Date | 2nd August 2009 |
| Tested by | GK |
| Location | Sydney, Australia |
| Test Procedure | Camera Comparison |
| References | N/A |
Aim
Compare the FlyCamOne2 and MD-80 video cameras.
Experiment Setup
The normal camera comparison procedure was used. Both cameras were attached to a single piece of wood and recordings were taken at the same time of the same objects.
Results
The FlyCamOne2 was compared to MD-80 camera. Following are a number of comparison images taken from the two cameras at the same time.
Comparison of colour and image quality: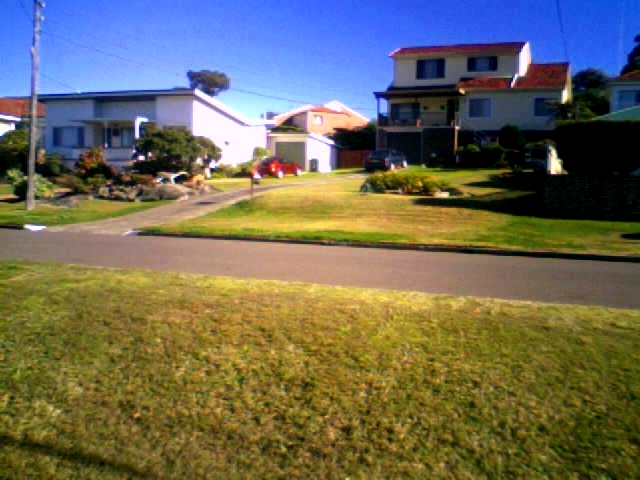 FlyCamOne2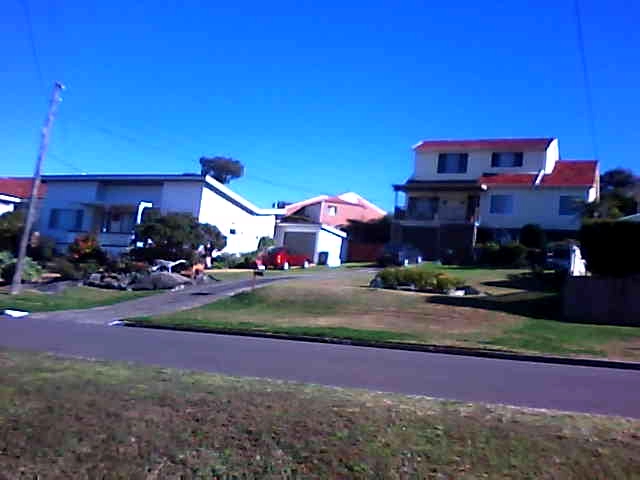 MD-80
---
Rotation of camera around focal axis reveals the amount of distortion due to scan rate while in rapid rotation: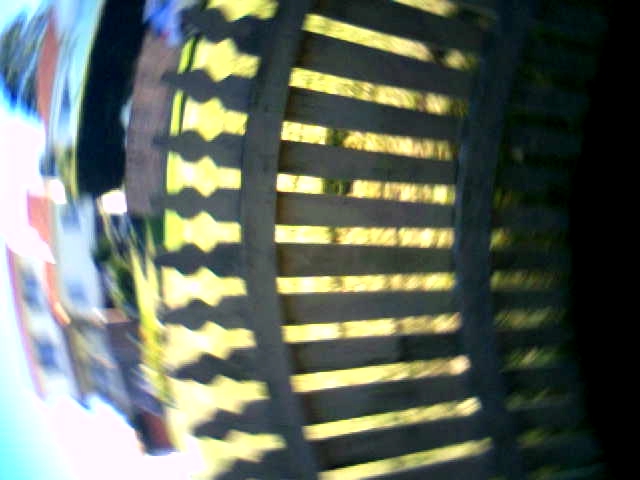 FlyCamOne2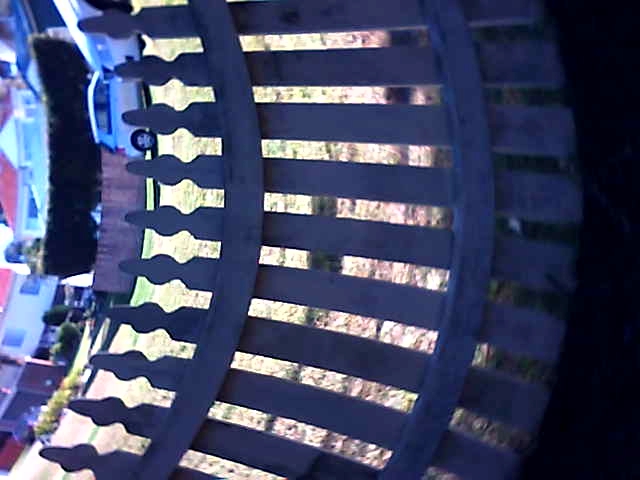 MD-80
---
Difference showing the variation of intensity from the center out to edges: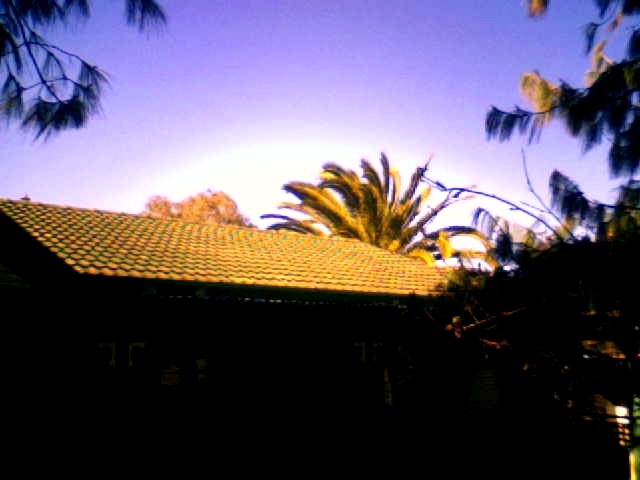 FlyCamOne2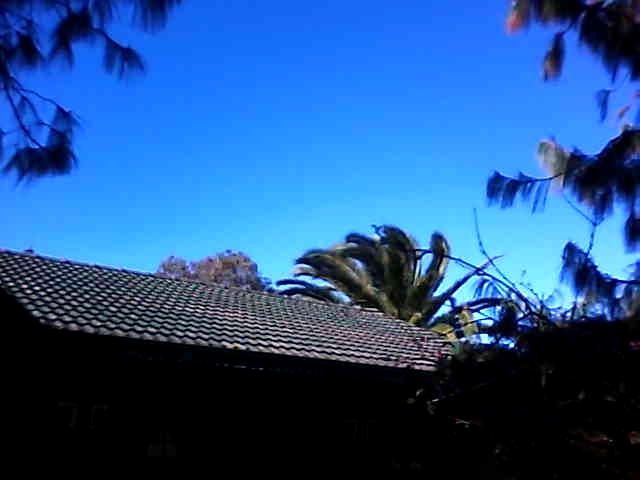 MD-80
Low light comparison. These images were shot at night with only normal incandescent light bulb lighting the room: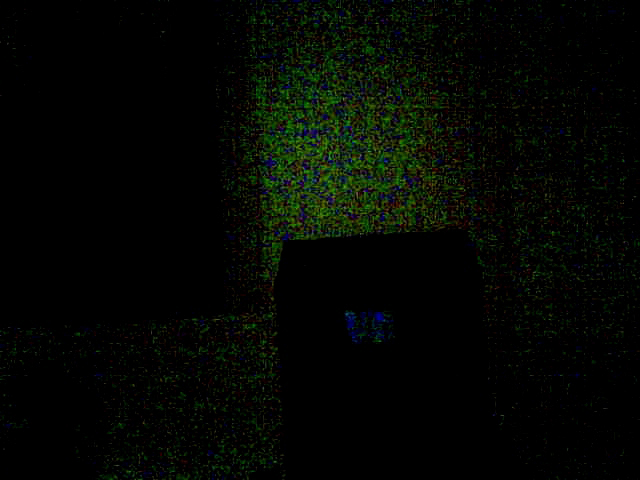 FlyCamOne2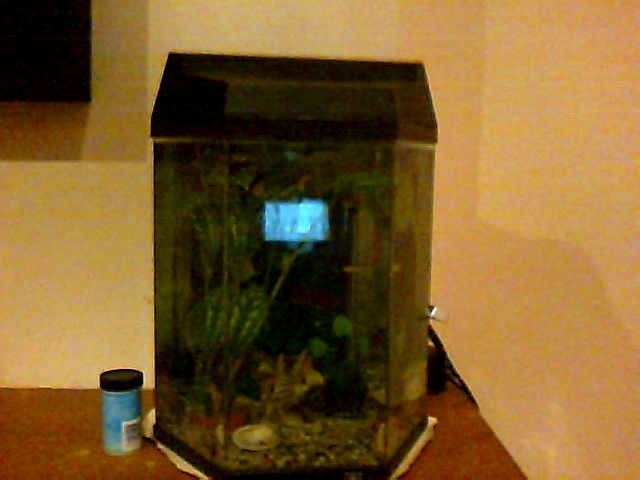 MD-80
Here is a side by side comparison of the two cameras: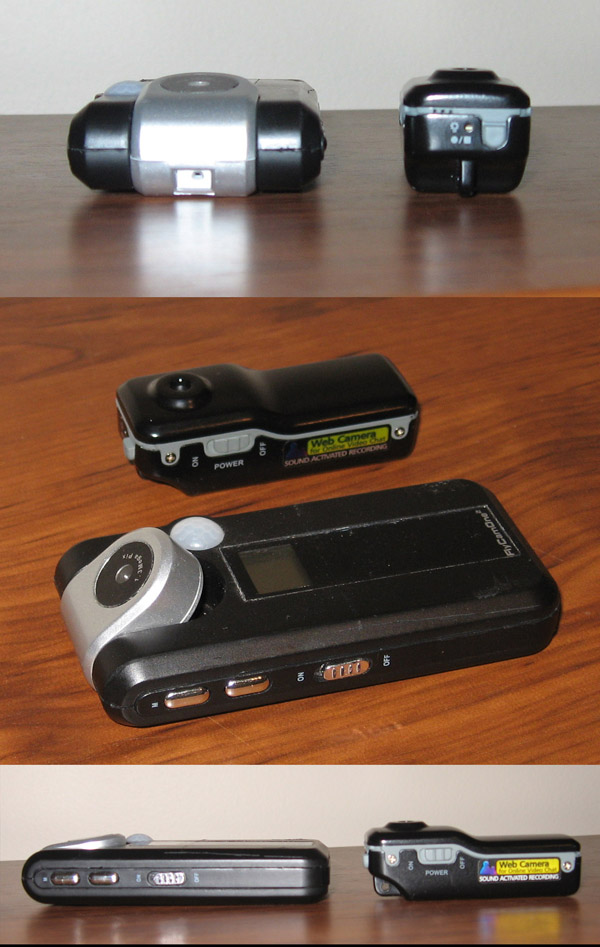 FCO2 and MD-80 compared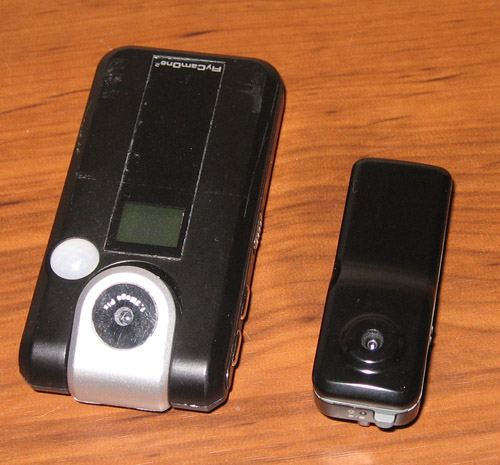 Conclusion / Analysis:
The following pros and cons are based on a subjective assessment of the two cameras:
MD - 80
FlyCamOne V2
Pros
Cons
Pros
Cons
Small size
Lower image quality
Movable camera head
Audio sync issues
No battery issues
Lower frame rate
Can take still as well as video
Drops frames
No audio sync issues
Better image quality
Battery capacity issues
Simple operation
Faster frame rate
Poor performance in low light conditions.
Solid alloy case
More functionality
Good low light response
Both cameras are well suited for water rockets. Overall the FlyCamOne has better image quality but can suffer from battery issues that can cause the camera to stop recording early. Although the MD-80 has lower image quality, it is far more compact and more robust making it a good choice when used with water rockets. The frame rate as reported in Windows / properties on the AVI file ranged from 19-20fps. And data rate at 460-490kbps.