Water Rocket
A water rocket uses pressurised air to push water out from the back of the rocket to produce thrust.

Safety First
Read these Safety Guidelines first!

How do I build one?
You can find construction details for a simple water rocket in the Basic Construction section. For those who want more performance out of their rockets or build bigger ones there is the Advanced Construction section.

Air Command Latest News
This site is updated on a fairly regular basis. Check out the Flight Log Updates section for complete write-ups of the latest flights and experiments. For more frequent day to day activities you can visit our Blog.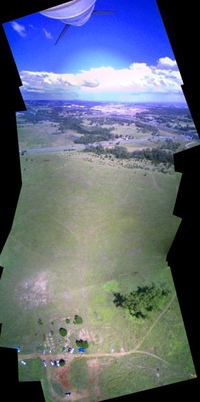 Random Image
Navigating this site
The Site Index provides full lists of all the flight log updates, videos, diagrams and science & engineering data.
Where do I find out more?
The Links section provides many references to other water rocket sites, simulations and technical data.
You can also join an online water rocket forum and ask questions and share ideas with fellow enthusiasts.
NSWRA
New South Wales Rocketry Association